Annette and Lance Turner and Family
Ruach Mission Statement: Raising up generations who seek Jesus' face, who with knowledge, wisdom, and the power of the Holy Spirit, touch the heart of Honduras and beyond for the glory of God.
Ruach Global Ministries is a Christ-Centered organization that serves children, adolescents, and adults through education, missions, and mentoring programs.  God is raising a generation of young people that will passionately follow after Christ like no other time before. Ruach uses Christian education to train and mentor these future leaders.  Ruach has multiple PreK-12th grade bilingual schools and an adult GED program that provides a world class education and discipleship program.  We also provide scholarships for lower income families, work with local pastors and ministries to reach into the community through service projects, and provide missions opportunities for groups from the United States.  Ruach's desire is to equip young people from the playgrounds to the world with the tools they need to further the gospel of Christ in everything they do.
CLICK HERE TO CONTRIBUTE TO THE SCHOOL
SPECIAL NEED: MARY CRUZ CANCER TREATMENT – CLICK HERE to contribute towards her medical expenses. Thank you in advance for your generosity!
Anyone who has been in Honduras with our ministry has been touched by Mary Cruz.  She is a dedicated teacher at Ruach, support to all the missionaries who have visited, and Ruach Ministries' right-hand gal!  She has loved on so many through her cooking, advice, and fierce loyalty to the work we are doing in Honduras. Now it is our turn to support and love her when she needs it most! 
Mary Cruz is fighting Stage 1 Breast Cancer.  This fight is something that can be beaten medically but she needs our financial help and prayers to win this battle!  Our goal is to raise $20,000.00 towards her medical costs.  We believe that these funds will provide all she needs to win this fight against breast cancer.  Will you join us in meeting our goal and help this precious woman of God?
CLICK HERE TO CONTRIBUTE TO THE MEDICAL EXPENSE FUND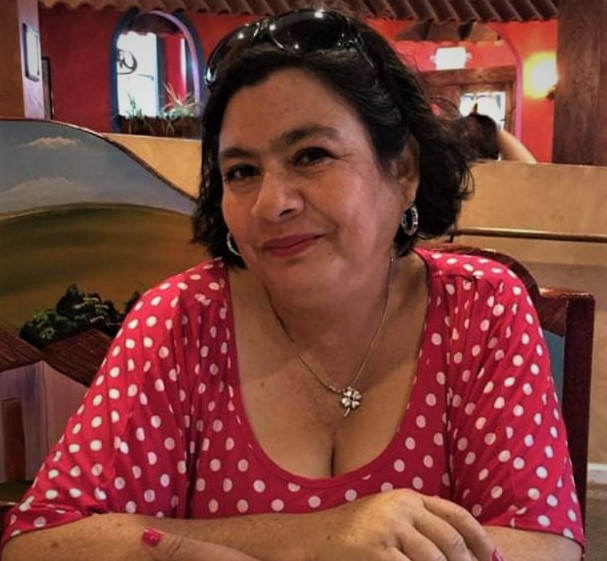 _____________________________________________________________________
WHO IS BRIDGE THE GAP INTERNATIONAL?  RUACH GLOBAL MINISTRIES HONDURAS and the Turner family are part of our Bridge the Gap International, Inc. family of ministries.  Bridge the Gap International is a missions service organization that has been operating since 1993.  You may visit our website at gobgi.org to learn more.
MAKING A DONATION: When you click on DONATE NOW below, you will be taken to a donation page for this ministry. A pop-up will appear offering you several options: 1) Create a new account, 2) Log in using an existing id and password, or 3) Log in using your Facebook or Twitter account. This will direct you to a more generic donation page that will let you set up one-time or recurring donations from your credit card or bank account. (Disregard the "You do not have an active membership" comment that may appear at the top of the page.) Once you make your contribution, you will receive an emailed receipt that will acknowledge your gift.
WHY DO I NEED TO LOG IN OR HAVE A USER ID? By logging in, you help us minimize the number of duplicate accounts we have in the system. If you did not log in, each time you would donate to this ministry, a new account would be created in your name. And, logging in saves you time by automatically filling in your name and address information when you give. When logged in you can view your giving history and update your address information.
ON YOUR CREDIT CARD OR BANK STATEMENT. "Bridge the Gap International, Inc." will be the name that appears for this transaction.
If you do have questions, please contact us at (918) 477-7007 or gobgi@gobgi.world. Thank you so much for taking time to invest in this work!
Dr. Randy Loescher
President, BGI, Inc.