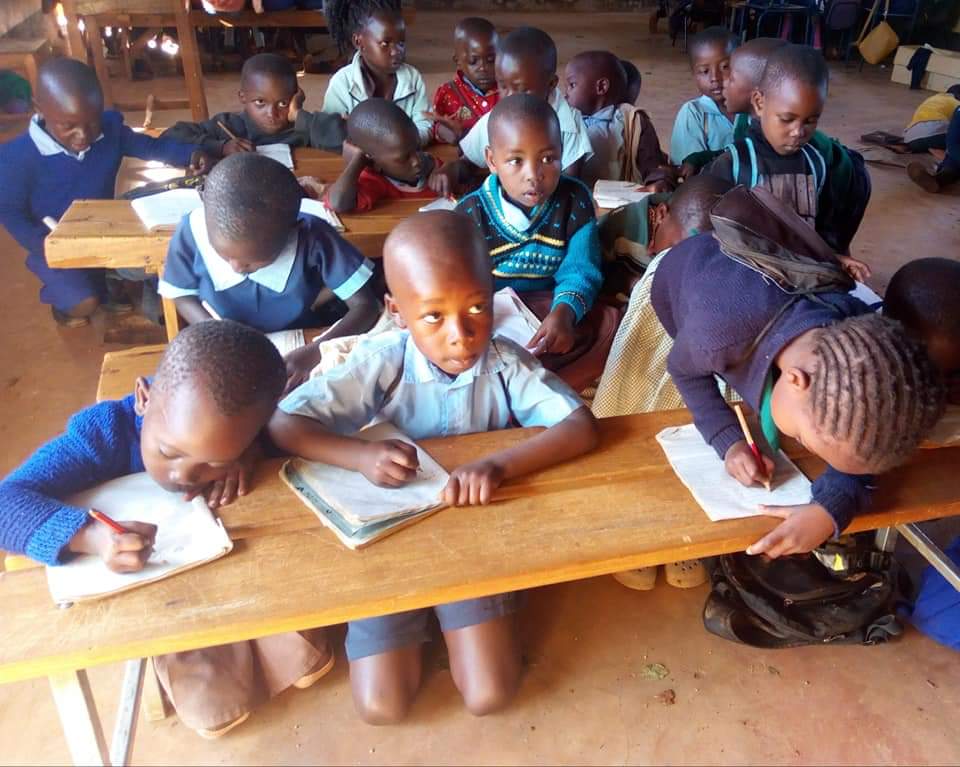 Beldon Okeyo – SeedPower Kenya
SPECIAL! CLICK HERE TO SEND MONEY FOR BELDON OKEYO'S WEDDING
Click Here to Support SeedPower Education Center
Under the leadership of Beldon Okeyo and Peter Opinya, SeedPower Education Center's mission is to provide tuition-free, Christian-based education to children with special needs, as well as to orphans and children at risk in the rural communities of Kenya. Beldon and his team value and treat each child as a viable seed with the potential to grow into responsible members of the community…and ultimately, into world changers. They provide access to safe learning opportunities that are life-saving and life-sustaining.
Kenya's deficient educational policies make accessing basic education for vulnerable children a nightmare. Those from rural Kenya are the worst affected. The prevailing economic status makes early learning almost a luxury and an afterthought for most at-risk children. Ignorance mixed with barbaric cultural beliefs make living a nightmare in some villages for children with special needs. Due to the children's special needs, these children are viewed as a curse by people, frequently hidden and treated poorly. HIV/AIDs and other deadly diseases have also contributed to children being orphaned and homeless. Seedpower Education Center steps forward to offer a remedy for this unfortunate situation.
To accomplish this, we welcome friends, donors, partners and sponsors to join our team. We seek and will appreciate your support in any form. Every beneficiary in our program will be better equipped, educated and empowered to begin the journey of economically and socially improving their lives and their communities. Making this a reality will be our humble contribution in making this world a better place.
At Seedpower, we undertake to uphold the highest levels of accountability. For this reason, we have partnered with Bridge the Gap International, Inc., a twenty-five year old missions service organization that will be handling all US funds given to support SeedPower Education Center. We thank you in advance for your generous support of this ministry.
Click Here to Support SeedPower Education Center
_________________________________________________________________________________________
WHO IS BRIDGE THE GAP INTERNATIONAL? Beldon Okeyo's SeedPower project is part of our Bridge the Gap International, Inc. family of ministries. Bridge the Gap International is a missions service organization that has been operating since 1993. You may visit our website at gobgi.org to learn more.
MAKING A DONATION: When you click on DONATE NOW below, you will be taken to a donation page for this ministry. A pop-up will appear offering you several options: 1) Create a new account, 2) Log in using an existing id and password, or 3) Log in using your Facebook or Twitter account. This will direct you to a more generic donation page that will let you set up one-time or recurring donations from your credit card or bank account. (Disregard the "You do not have an active membership" comment that may appear at the top of the page.) Once you make your contribution, you will receive an emailed receipt that will acknowledge your gift.
WHY DO I NEED TO LOG IN OR HAVE A USER ID? By logging in, you help us minimize the number of duplicate accounts we have in the system. If you did not log in, each time you would donate to this ministry, a new account would be created in your name. And, logging in saves you time by automatically filling in your name and address information when you give. When logged in you can view your giving history and update your address information.
ON YOUR CREDIT CARD OR BANK STATEMENT. "Bridge the Gap International, Inc." will be the name that appears for this transaction.
If you do have questions, please contact us at (918) 477-7007 or gobgi@gobgi.world. Thank you so much for taking time to invest in this work!
Dr. Randy Loescher
President, BGI, Inc.